We can all become somewhat disillusioned with our bedrooms from time to time. We go to bed, we wake up, and eventually, everything starts to feel a bit samey.
But there's no need to strip the walls, flip the furniture, and pull out the carpets just yet. Sometimes, all it takes is a new bedspread to transform a room and get things feeling fresh again. Here are 12 of the best duvets and bedding sets for creating a stylish sleep paradise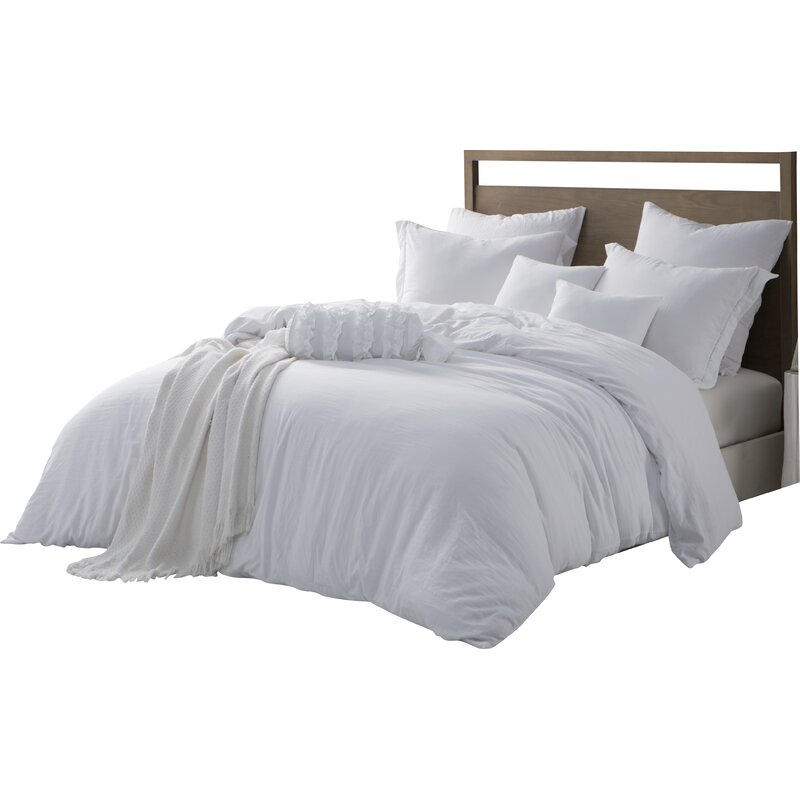 Akins Reversible Duvet Cover Set
Coming in seven different colors, the solid hue of this Akins set is understated enough to blend with practically any room aesthetic, whilst being stylish enough to stand out on its own.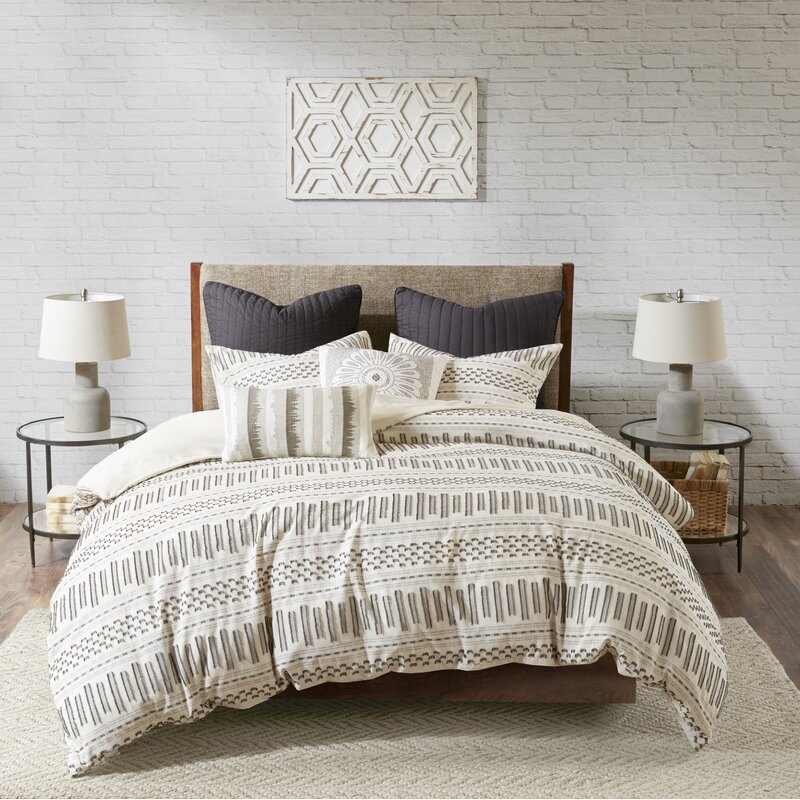 Jonesboro Jacquard Duvet Cover Set
Ivory and charcoal hues come together very nicely to form this Jonesboro Jacquard duvet set. It will brighten up any room, and the creative patterns are most welcome.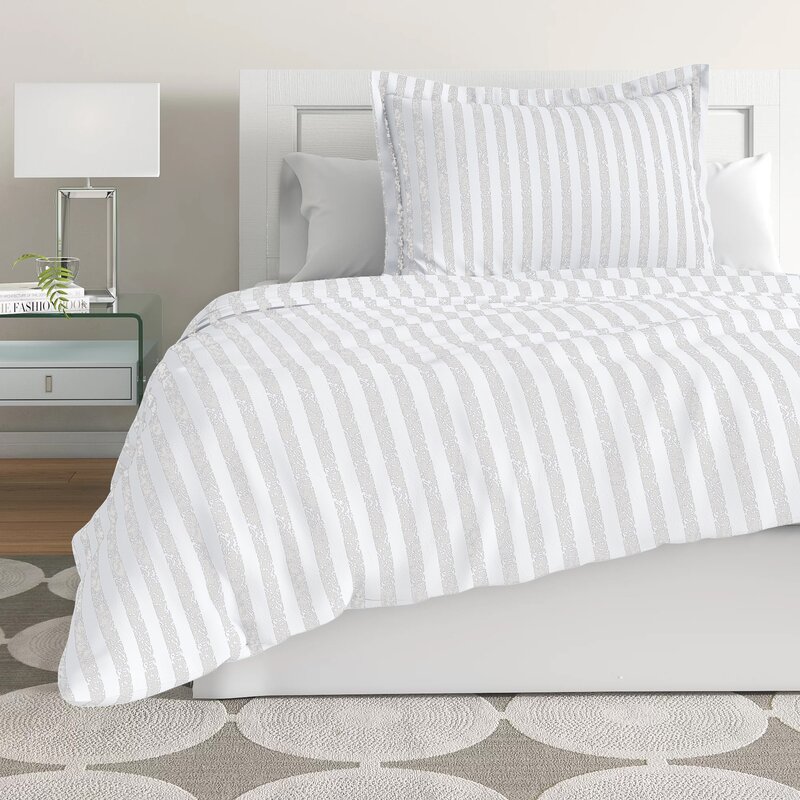 Evoking nautical themes of seafaring adventure, the light blue variation of this set is a particular favorite of ours. It does, however, come in six other different colors, and combined with the gracefully striped pattern, they all have the potential to complete the aesthetic of any bedroom.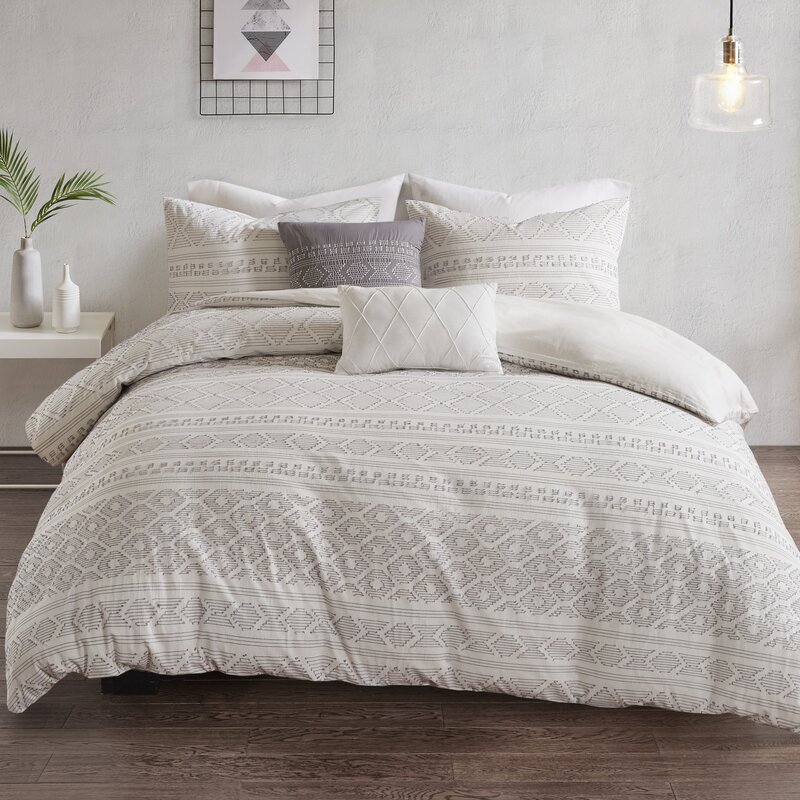 Flemington Cotton Clip Jacquard Duvet Cover Set
With striking geometric patterns and bright colors, this Flemington set is sure to provide an exciting modern update to your bedroom. The set also comes with an accent pillow to add further depth to the lovely aesthetic.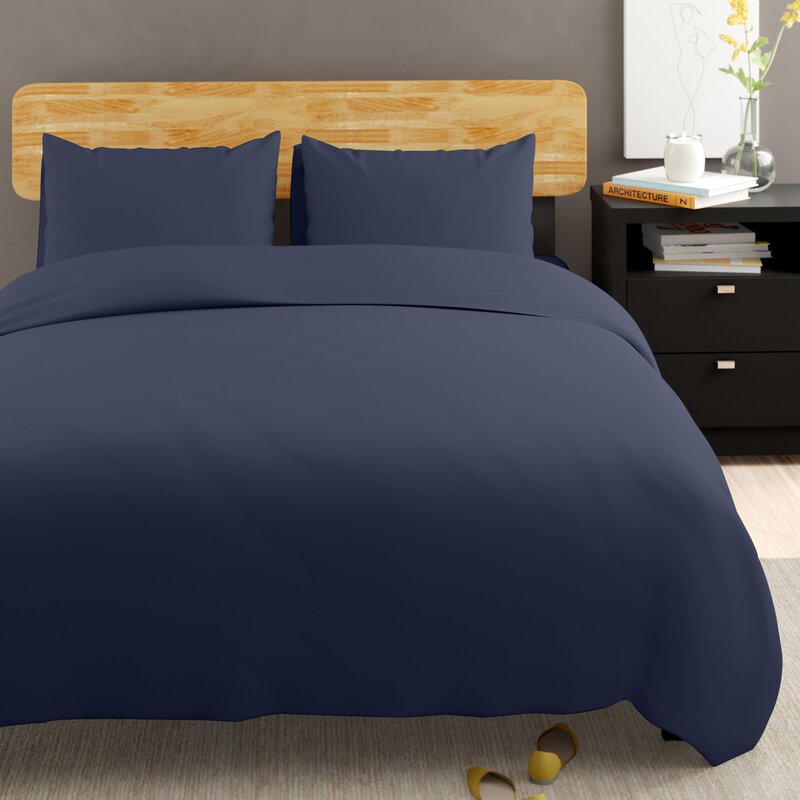 You can't go wrong with a plain duvet design, and all 24 color variations of this set seem to hit the spot. Some are bright, some are dark – all of them are sheep.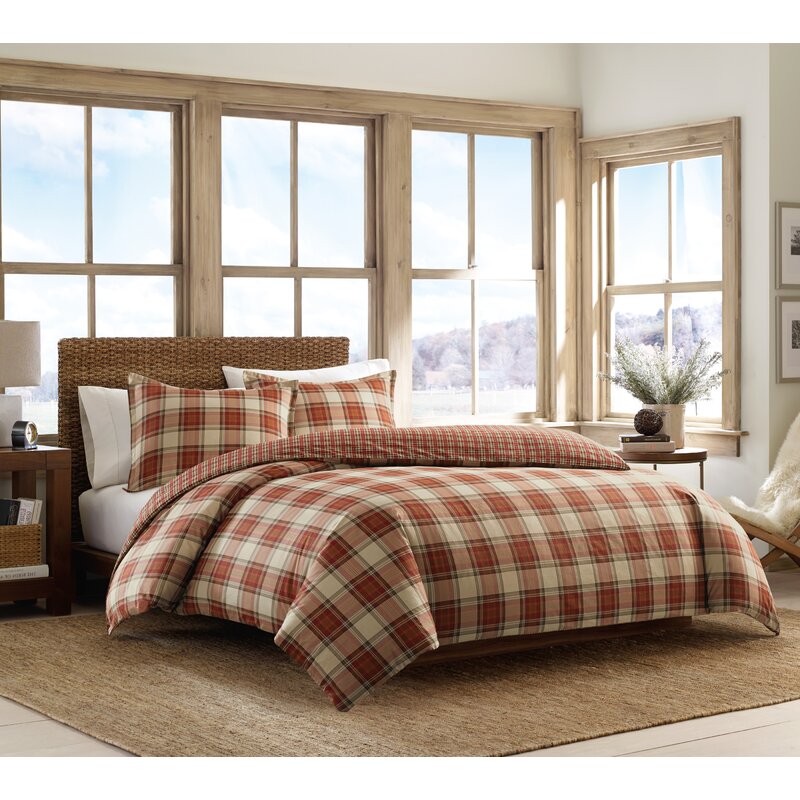 Edgewood Plaid Cotton Reversible Duvet Cover Set
With a stylish chequered pattern featuring earthy colors, these Edgewood duvet sets would be right at home in a room with a wood theme. The red variation is particularly perfect if you want your bed to look Christmassy.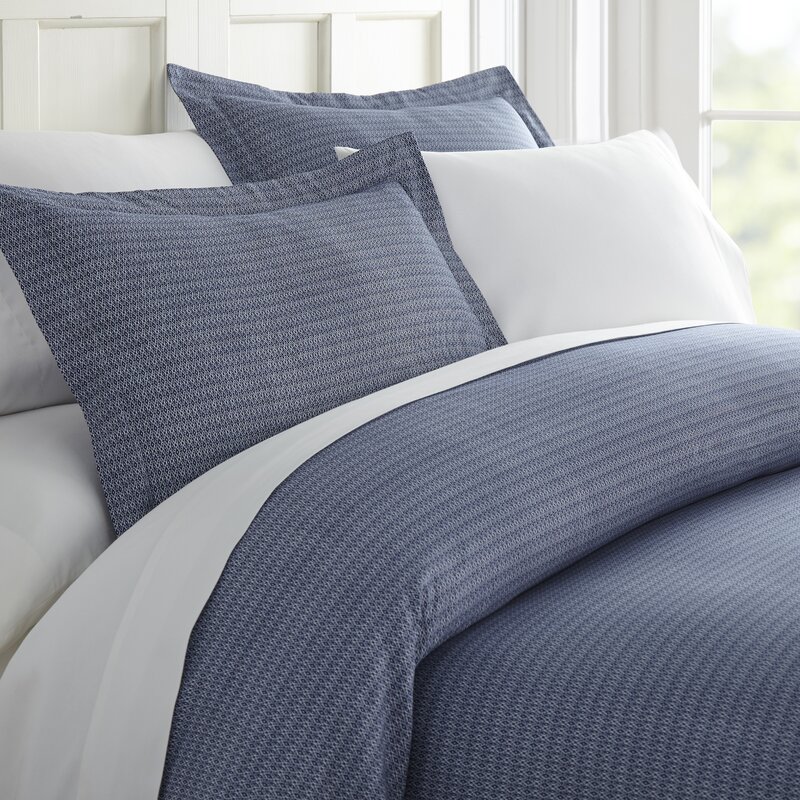 The Twillery Co. Navy Blue Duvet Cover Set
Look closely, and you'll see a dazzling diamond geometric pattern on this royally colored set. From a distance, it provides a subtle brightness to complete your bedroom's sharp aesthetic.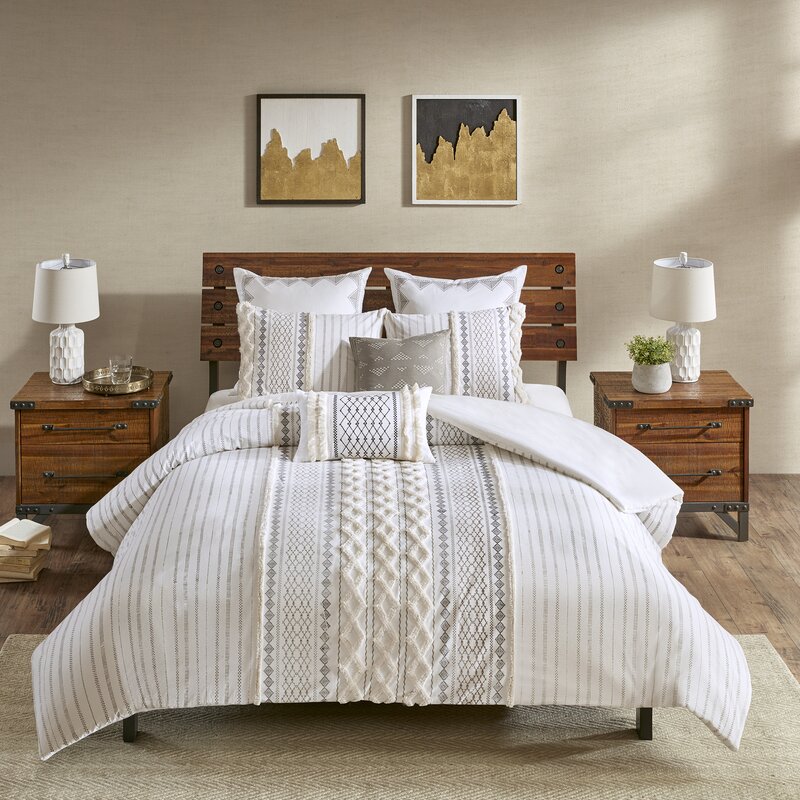 Jenkinsburg Duvet Cover Set
If images of Victorian nobility were applied to modern duvet design, this is probably what you'd get. With frills, bright colors, and eye-catching patterns, this unique set blends the modern with the classic to add a new and exciting spin to your bedroom.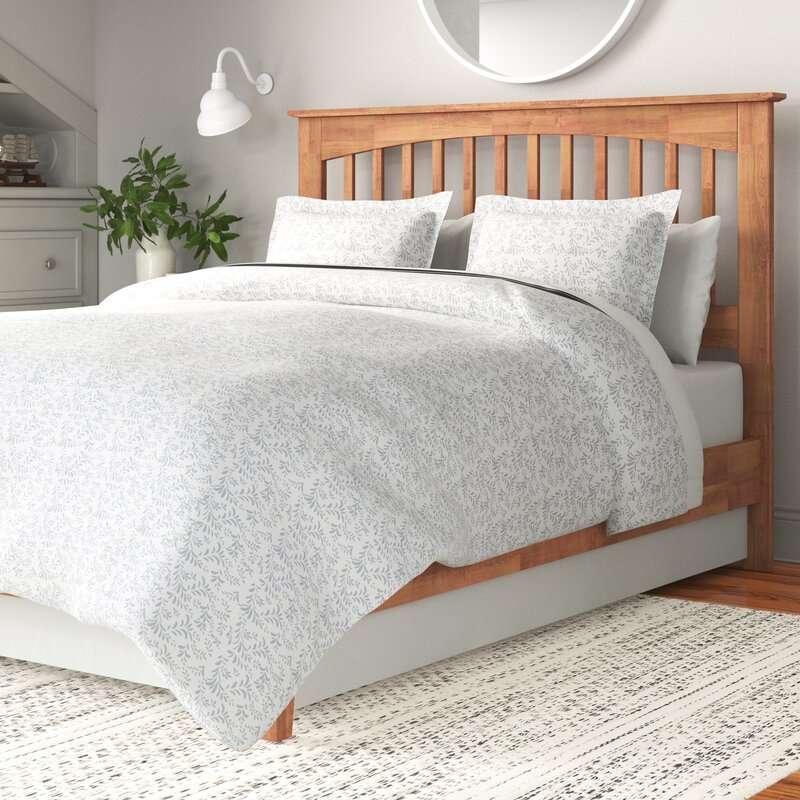 Mirabal Burst of Vines Duvet Cover Set
As the name suggests, this Mirabal duvet set is bursting with designs fresh from mother nature. The vines have been beautifully placed, and they rest on the finest microfiber yarns ensuring maximum comfort.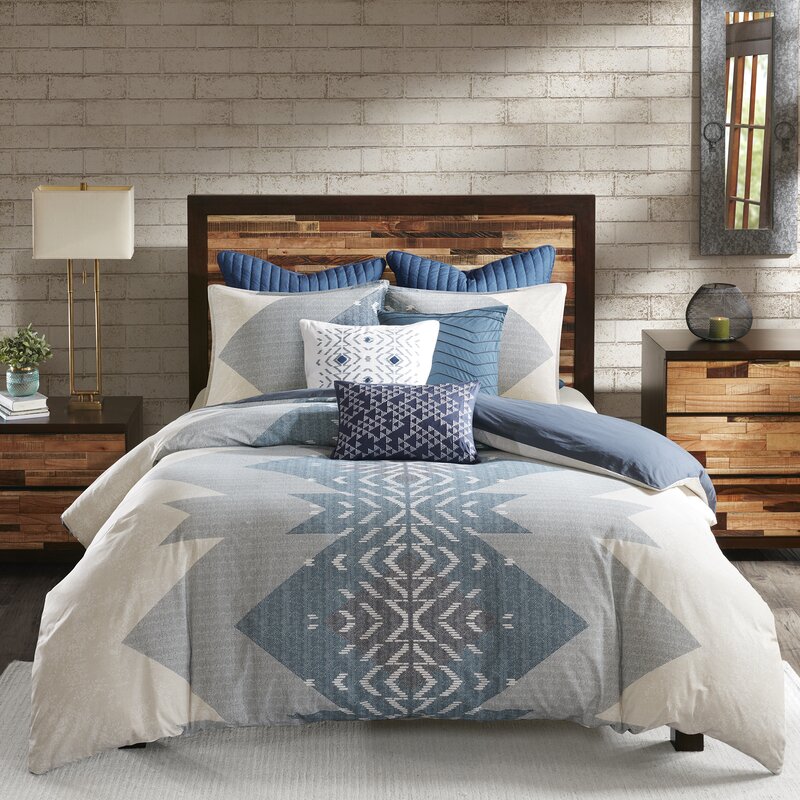 Toomsboro Duvet Cover Set
This set features a south-western inspired chevron pattern consisting of blues and off-whites. It is boldly creative, and can really transform the entire theme of a bedroom.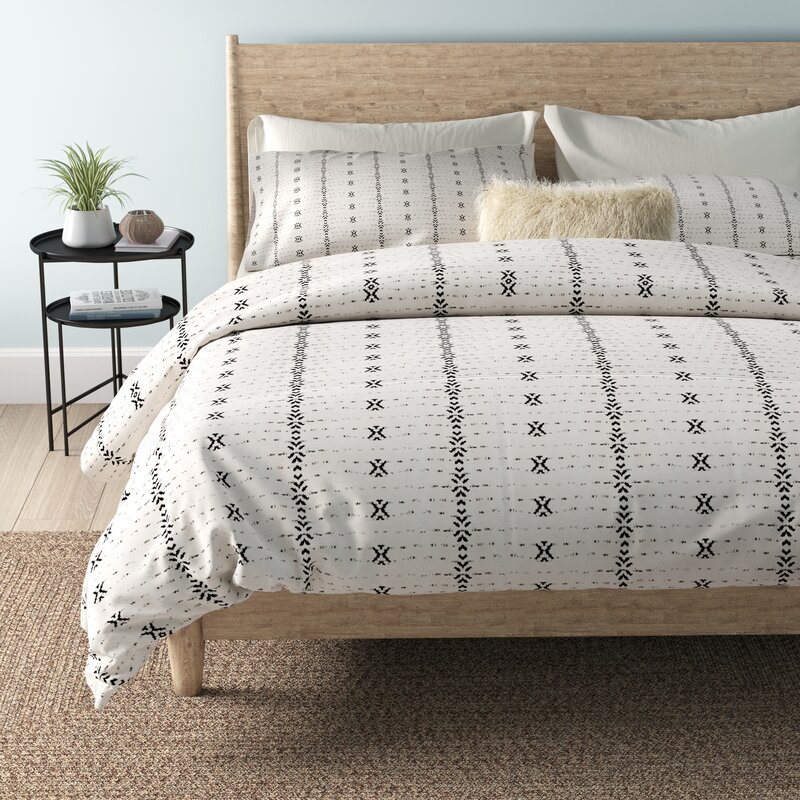 Spark your imagination with the black and white, uniquely patterned design of this USA-made duvet set. Made with woven polyester fabric, it provides comfort as well as style.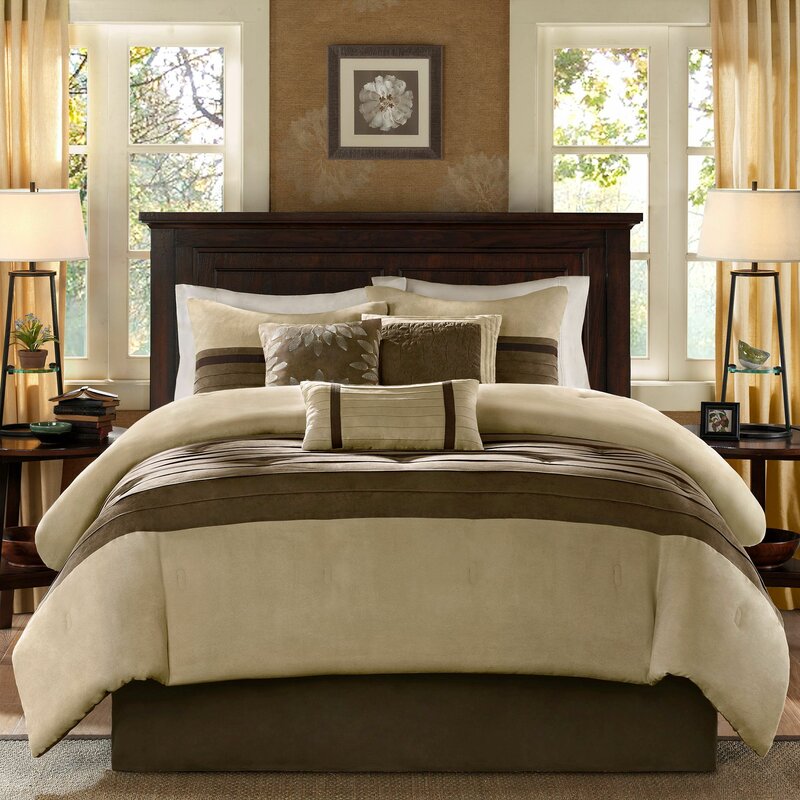 Rosaline 7 Piece Comforter Set
Intricately put together to form a truly impressive design, each of the five color variations of this set is primed to give your bedroom a royal makeover. The set also comes with accent pillows and dust ruffles – there is a lot to love about this bedspread.
Top Picks For You From Wayfair.com